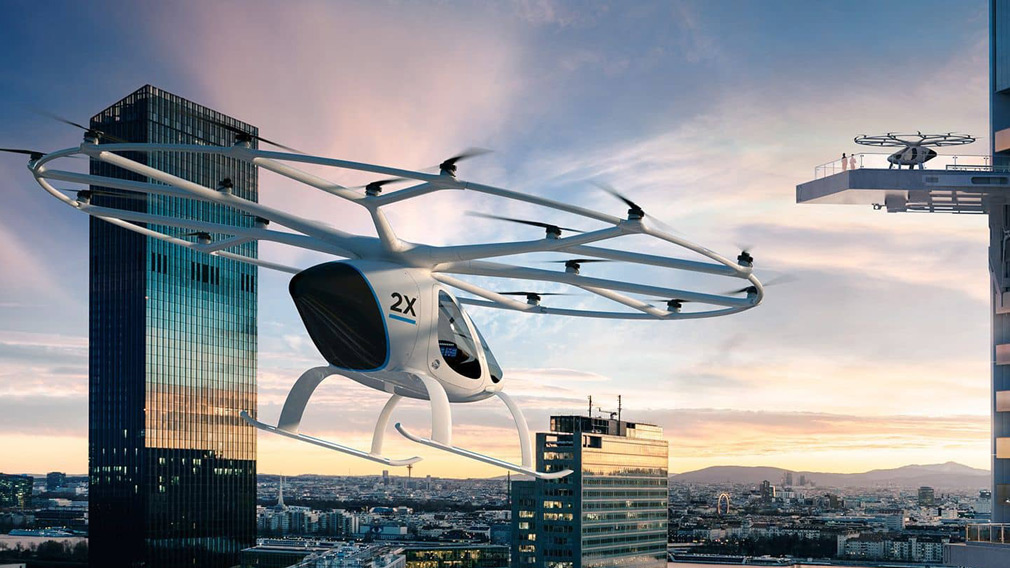 A German Volocopter air taxi has been tested in the Republic of Singapore
The German firm Volocopter, in which the ZGH Automotive Corporation has invested fifty million euros, has carried out a flying taxi test in Singapore.
First tests of Volocopter
The first test was conducted over the waters of Marina Bay and lasted about two minutes. True, there was a pilot sitting inside the taxi, but they are expected to switch to full autonomous mode in the future. The German company has previously carried out a series of public demonstration flights in its home country, as well as in the United Arab Emirates and Finland.
This is how Florian Reuter, CEO of the startup Volocopter, commented on the test flights: "This is a crucial phase in the use of a new kind of aerial mobility vehicle in the city's transport system. Thanks to our trials, people can see how such transport flies, how silent it is in flight."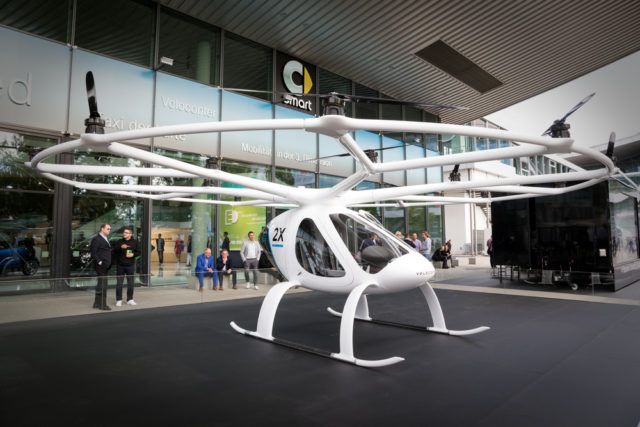 About Volocopter
"Volocopter is one of the companies developing electrically powered aerial taxi drones. It was founded in 2011, and since then the firm has created several generations of multiflying aircraft. Two series have been able to be licensed to fly in manned and unmanned mode. In addition to ZGH, another major investor in the Wolocopter startup was another German multinational car manufacturer, Daimler.
Benefits of ground transportation
Such aerial devices will help relieve urban roads and provide citizens with a viable way to get from one place to another quickly at speeds of up to 110 kilometres per hour. And while there are a number of potential safety and cost risks involved, Volokopter's multi-rotor helicopters are a very promising and environmentally friendly replacement for traditional vehicles.
The manufacturer has carried out numerous public demonstrations of its electric vertical take-off and landing device (the eVTOL model) and is about to become fully commercially licensed by EASA.
ZGH has no doubt that strategic cooperation with Volokopter has great potential. The organisations have already announced that they will form a joint venture with which the "urban air mobility" strategy is to be implemented in China, as this market is extremely important to Volokopter.
ZGH Corporation is not without success in its plan to transition from car manufacturing to mobility technology, intending to provide consumers with a better mobility experience. The concern is collaborating with Volocopter, Daimler, LG and has also established its own research and development facilities in many countries. All this indicates that the corporation is poised for success in the design and development of future-oriented, high-tech products.