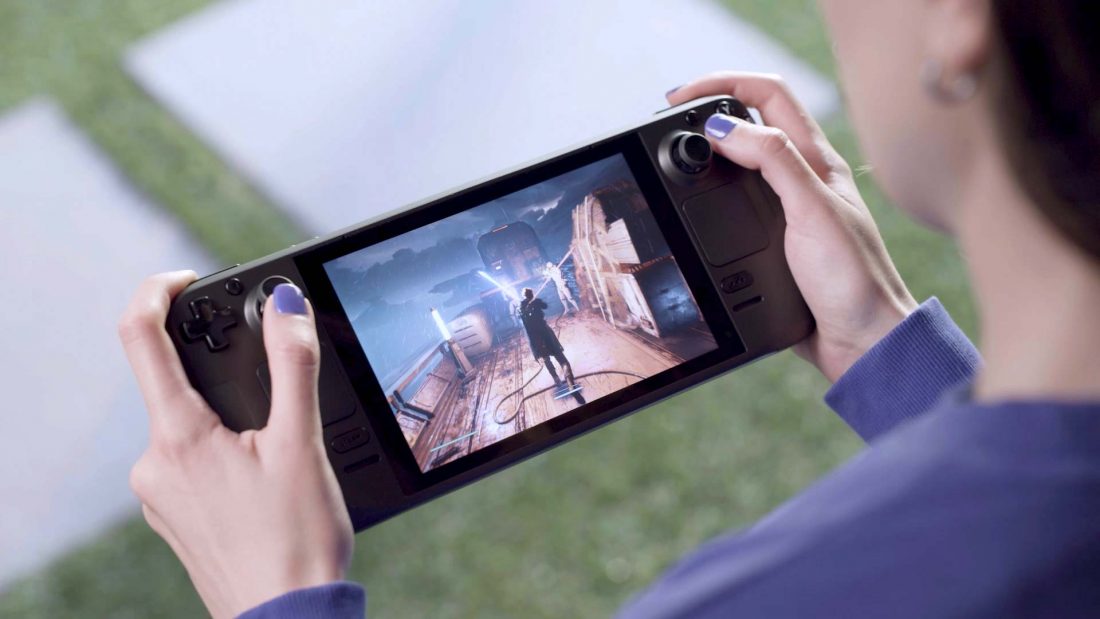 Learning from past mistakes allowed Valve to develop a successful Steam Deck gaming device
Here we take a look at the history of Valve's previous devices. How did they influence the development of Steam Deck? What lessons did Valve learn from past mistakes? Without Steam Machines, why wouldn't the new, rather successful model be possible?
Valve's journey into hardware development began with a decision to make user libraries more valuable. At first it intended to involve outside partners in the process, but gradually it got busy developing prototypes on its own to help Steam users.
Steam Deck development
According to designer Greg Coomer, Steam Link and Steam Controller have been able to prove their worth and have taught Valve a lot of useful things that have become the foundation for Steam Dec. Technology has become more advanced in the meantime, and that, of course, has also had an impact. For example, the corporation has long conceived of making a compact personal computer that would be suitable for running fresh, high-budget games. Only today, however, has the development of the industry made it possible to actually play comfortably on a handheld.
The release of the Steam Controller and Steam Link was a joint effort to replace PC gamers with monitors and chairs on TVs and sofas. As a result, Steam Link ceased to have a separate device and became a software "feature" for streaming from TVs and smartphones. What's left of the Steam Controller is the Steam In-Put technology.
According to Coomer, a lot has been learned from Valve's approach to device development. The corporation has been constantly updating the software for Link, Controller and even Steam Machines. In fact, they were seen as a service similar to Steam itself. The designer has no doubt that if Valve had only been producing hardware without supplying them with software updates, they wouldn't have had so much useful experience.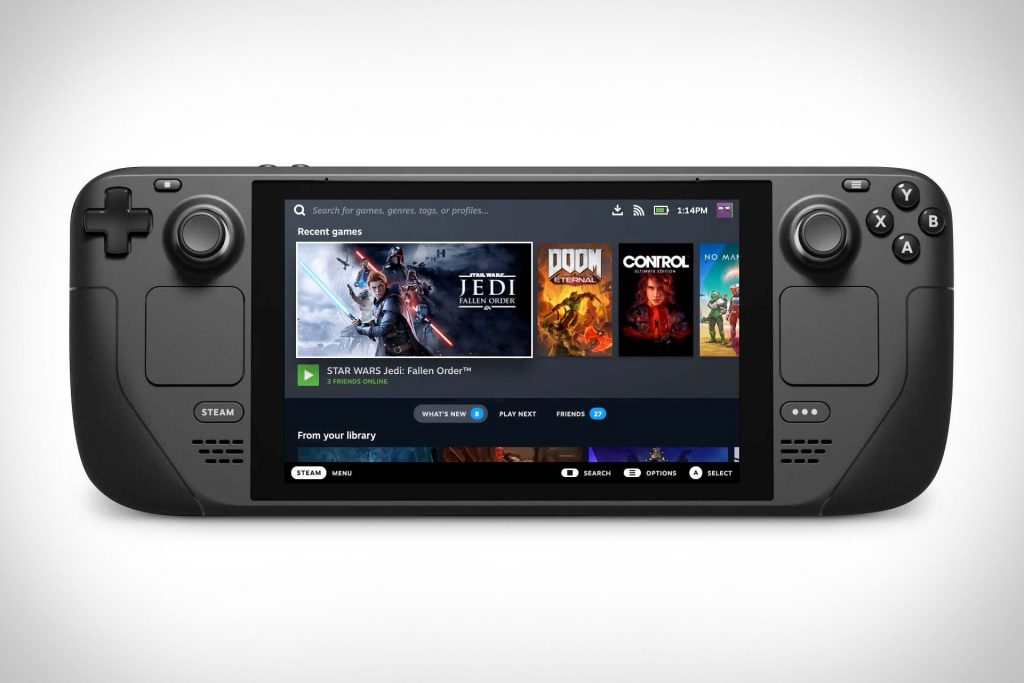 The developers of Steam Deck talked about concrete examples from previous experiences that come in handy today:
– The speakers for Steam Dec are based on work the company did during the creation of headphones for Valve Index.
– The Steam Dec's controls are based on all the work done for the Steam Controller and the Valve Index. At the time the compact PC was developed, the corporation was already well versed in gyroscopes, capacitive touch, haptic feedback and trackpads.
– The Steam Dec has Stim streaming technology, a Proton compatibility layer and fine-tuned Stim In-Put control settings. These are things that Valve has also been doing for a number of years.
As for the special "dangling" headphones, they're often seen as a major advantage of the Valve Index over competitors' virtual reality helmets.
Past attempts at a handheld device.
The Stim Machines device, which was the company's biggest failure in the industry, is worthy of a separate mention. Coomer says the concept was great, but it was derailed by flaws in the operating system and a lack of games that Linux supported. When Steam Machines went under, Valve set itself a few tasks, without which it wouldn't have bothered to speculate about a personal computer of its own.
The company talked about Steam Deck only after it had managed to solve almost all the initial problems and demonstrate convincing results to potential customers. At the end of the presentation, designer Lawrence Young says: "We're an organisation dedicated to making both games, software and hardware. The people who make all these things work side by side, sharing their knowledge and expertise. As a result, every one of our products is much better.